BACKGROUND AND PURPOSE
Metal Community is a Metal Shop / distributor for Christian Hardrock & Metal. The shop is based in Sweden, but you can order from us no matter where you live. We focus on Melodic Metal, Classic Metal, Heavy Metal and Speed/Thrash Metal.
We try to focus on quality albums that truly are something extra.
Quality instead of quantity is our motto!
We also try to get cool special cds, exclusive LPs and rare stuff in limited editions. Since we are based in Sweden we also have plenty of cool stuff from Sweden. So check around and see what you can find! I'm sure you will be positively surprised about all the great Christian Metal bands there are.
Metal Community also have special band merchandise, posters, cool t-shirts, LPs etc. This is what you can expect from Metal Community and I really try to go the extra mile to make you happy with your purchase.
If you are interested in cool crosses, jewellery and
brutal Christian Metal (Death Metal, Black Metal etc)
you can check out
White Metal Shop
HOW TO ORDER!
When you have found something you want to
order
you can either
use the order form by clicking on the Order button on the menu
or
mail your order to order@metalcommunity.se
After the order is received, shipping will be calculated and you can then pay with
Paypal.
STRYPER - STUFF
Cool stuff with Stryper
is also something Metal Community specialize in. If you enjoy Stryper you have definately came to the right place! As far as I know there are no other place in Europe where you can get as many cool Stryper stuff as we carry. Most of the Stryper - items are collected on the
special section
SOUNDFILES AND VIDEOS
On the soundfile section in the menu you can enjoy soundfiles and videos from the albums and dvds we carry.
SUBSCRIBE TO THE NEWSLETTER!
Subscribe to our newsletter to get updated about sales, new cool stuff etc.




POSTAGE
Postage is not included in the prices.
Postage for 1-2 cds = $8/€6 (Worldwide)
Postage for 3-4 cds = $12/€10 (Worldwide)





If you have questions or comments feel free to send a mail Also, if you want to know more about Christian metal or Christian faith you can find plenty of info and links on the Metal For Jesus Page

If you like to you can also sign the guestbook or like Metal Community on Facebook

Metal Greetings
Johannes Jonsson
Metal Community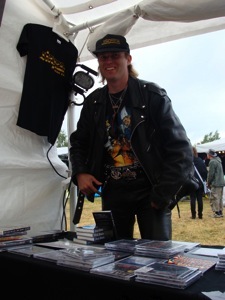 ---
© Metal Community 1999-2019