SWEDISH
Since Metal Community is based in Sweden and there are so many great CDs from this country we have collected all the great Swedish releases on this section.
Also make sure that you don't miss all the other CDs that are on the
international CD section.
ORDER AND POSTAGE
Postage is not included in the prices below.
Postage for 1-2 cds = $8/€6 (Worldwide)
Postage for 3-4 cds = $12/€10 (Worldwide)
When you have found something you want to
order
just
use the order form
or
mail your order to order@metalcommunity.se

SOUND FILES
The soundfiles are available either in Youtube or RealAudio format. The RealAudio player is available to download for free from http://europe.real.com/realplayer/


---
XT - Revived

XT is back with a new album! This time they have rerecord classic tracks from the first three albums. With their new lineup including hammond organ the tracks now sounds fresh and alive. Great Melodic Metal! ($16/€14)
1. The Rock in my life
2. Standing for Jesus Christ
3. The Silent cry
4. Got love
5. The Battle
6. Call Your name
7. I want love
8. On the run
9. Looking for love
10. Face to face
11. Cant live without You
12. One way to heaven
---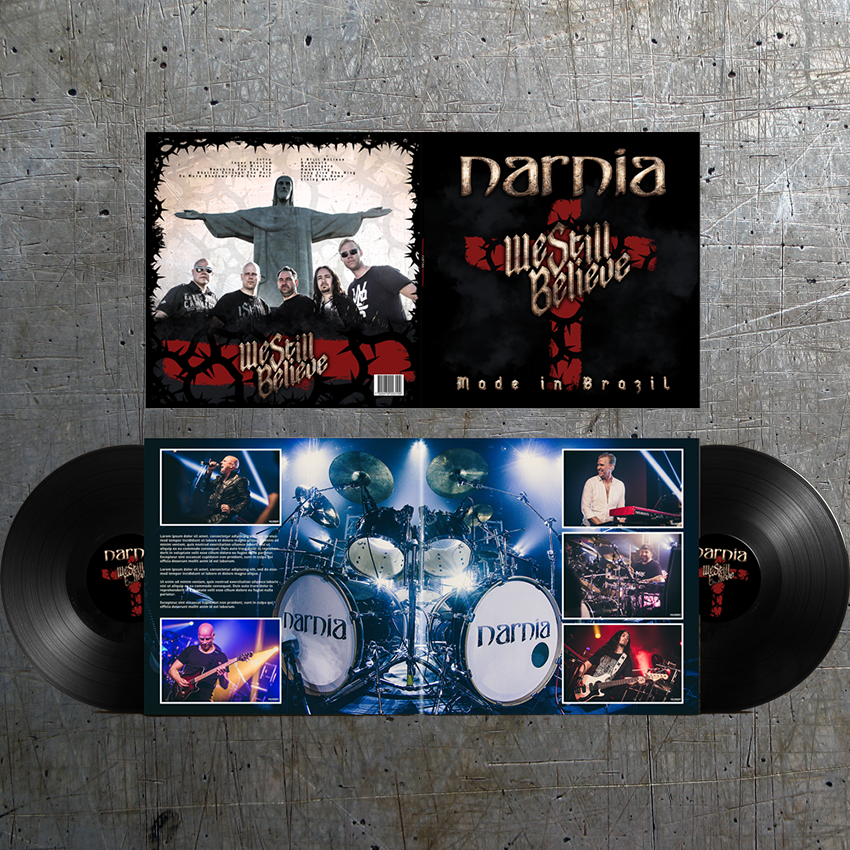 NARNIA - We Still Believe (Live) CD/LP
Brilliant live album with an amazing sound quality! It is recorded in Brazil with a very enthusiastic crowd that loudly sings along to every tune. Wow! To listen to this live album truly makes you feel like are in the audience. A fantastic live album and one of the best, ever! Available on both CD and gatefold double LP. CD cost €17/$20 and the double LP goes for €30/$35.
Tracking list:
01 – Inner Sanctum
02 – The Mission
03 – Reaching For The Top
04 – Shelter Through The Pain
05 – No More Shadows From The Past
06 – I Still Believe
07 – Messengers
08 – Drum Solo
09 – Guitar Solo
10 – The Awakening
11 – Long Live The King
12 – Into This Game
13 – Living Water
---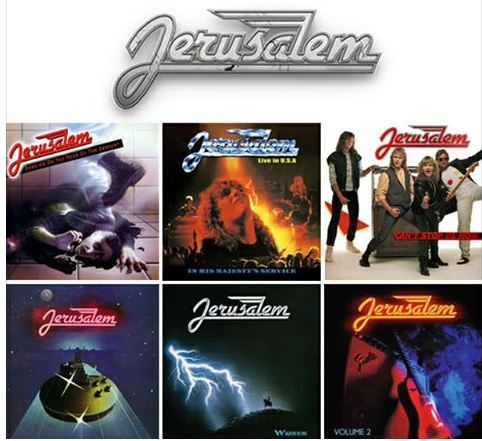 JERUSALEM - FIRST 6 ALBUMS REMASTERED!

All the six first albums with Jerusalem have now been rereleased! Volume 1, Volume 2, Warrior, Can't Stop Us Now, Live in USA and Dancing on the Head of the Serpent have all been remastered, which make you hear more details and a crisper sound. There are also some bonus tracks added included Covered by Blood on the Dancing album. Albums costs $16/€14 each excepts Dancing that costs $18/€16 (Double CD featuring both the European and the American mix!). Very professional and exclusive editions with cool thick booklets and an excellent sound. These classics have never sound this good before! A definite must have for all Jerusalem fans! Highly recommended also for fans of catchy 70s/80s Melodic Hardrock/Metal like Kiss, Scorpions and Deep Purple.
---

ALL FOR THE KING - All For The King
Cool new band playing Progressive Hardrock. A must have for fans of Progressive Hardrock, especially King's X fans are gonna love this! ($16/€14)
---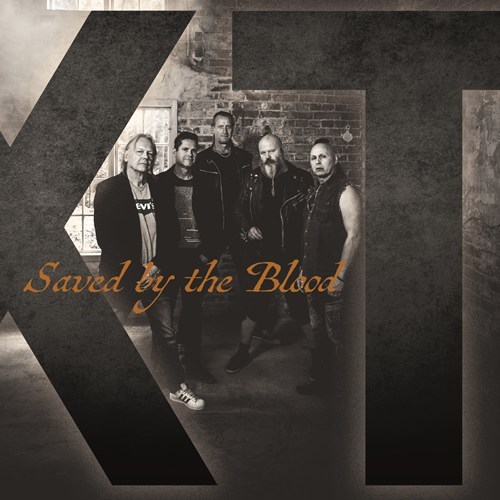 XT - Saved By The Blood
XT is back with a new album! Björn Stigsson of Leviticus and Sonny Larsson (Motherlode)have once again teamed up to make some new Melodic Metal. This time they have been joined by Mick Nordström (Modest Attraction), Dan Tibell (Jerusalem) and Peter Carlsohn (Jerusalem). Very strong album musically and lyrically that sounds like a combination of the classic XT sound with some Jerusalem influence thrown in. Cool stuff and a great album overall! Maybe this is the metal album of the year? ($16/€14)
---

CELL 9 - The Devil's Feast
Torbjörn and Thomas Weinesjö of Veni Domine have together with Niklas Wilhelmsson formed this heavy band. Of course you here some influences from Veni Domine but mostly this a brand new fresh and heavy sound. ($16/€14)
---
NARNIA - Narnia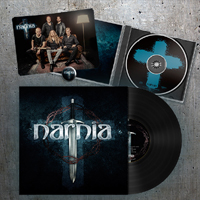 The new Narnia album is the best since Long Live The King! Great Melodic Metal album with catchy hooks and fantastic guitar solos. ($19/€16)
Check out the sound clips below!
---

BJORN STIGSSON - A New Beginning
New solo album from the guitar player of Leviticus! Björn is a underrated and skilled guitar player, something he truly shows on this album.Musically it is different than Leviticus and sounds like an own mix of bands like Deep Purple, Rush, Pink Floyd and Genesis. ($16/€14)
---

LEVITICUS - In His Service Box CD (Remastered)
Classical Swedish Metal band Leviticus has 35 years anniversary and celebrates it by releasing a cool box! The box contains all their 4 studio albums as well as a DVD recorded on Bobfest!All albums have been remastered by Leviticus guitar player Björn Stigsson. The box also features several bonus tracks. This is a must have for any fan of Leviticus and Melodic Metal!($25/€22)
---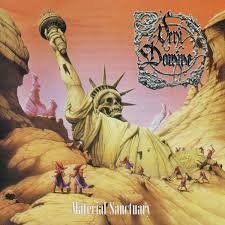 VENI DOMINE - Material Sanctuary
Got ahold of some copies of this cool album that is now out of print! Be sure to get it before they are gone if you enjoy Slow Heavy Majestic Doom Metal with heavy riffs and medieval monk choirs. Highly recommmended for fans of bands like Candlemass and Solitude Aeturnus. ($14/€11)
https://www.youtube.com/watch?v=G6XWebrPshE
---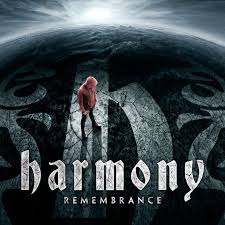 HARMONY - Remembrance
Cool exclusive EP featuring the new vocalist singing 4 classics from first album as well as two exclusive tracks for this EP only! Great Melodic and Progressive Metal. ($7/€6)
https://www.youtube.com/watch?v=OaMsZjUYUiM
---

HARMONY - Theatre of Redemption Box
Cool exclusive black wooden box limited to 500 hand-numbered copies. Includes the CD and booklet, a Harmony guitar pick, a sticker, a postcard and an exclusive "The History of Harmony" 20-page booklet. ($25/€22)
---

HARMONY - Theatre of Redemption
Finally a new album with Harmony! As their previous albums it is loaded to the bone with great melodic metal with cool gitarrsolos and a progressive touch.
Hear for yourself what they sound like at
http://youtu.be/kAoy6R0Wnts
($19/€16)
---

EMPIRE 21 - Selftitled
This is Carl Johan Grimmarks (Narnia, Rob Rock etc) brand new metal band which also features persons like Tobias Enbert (Harmony), Ricard Hulteke and more.Very good modern melodic/progressive metal with strong choruses and tasty guitar solos! Definitively a must have if your inte the sound of Narnia's album Course of a Generation. .
Listen to soundclips at
http://youtu.be/JsMKG1jOp7c
($19/€16)
---

MESSSENGER - Perfect Storm
EP with the new wonder of Swedish Melodic Metal. A very good album with a lot of melodic 80s Metal feel. It also contains a fantastic metal version of O Store Gud (How Great Thou Art)! ($10/€9
$13/€11
)
Soundclip
---

JERUSALEM - BOX WITH THE FIRST THREE ALBUMS
The Hardrock pioneers Jerusalem have now released a really cool box with their first 3 albums!They are also remastered which make them sound better than ever. Definately a must have for all Jerusalem fans and for all into Melodic 70s/80s Metal! ($25/€22)
---

METAL FOR JESUS
The Metal For Jesus album has been produced by me and Christian Liljegren.
It is a cool special alubm containing the best of Swedish Melodic Christian Metal!
It is filled to the bone with tunes of highest calibre. All the tracks have also been exclusivally remastered for this album. The Metal For Jesus CD contains 17 tunes and almost 78 minutes of music!
I have spent much time in prayer when I chose the tunes and I have also written comments to the lyrics. The album is a concept album with the theme "Metal For Jesus" where I describe how and why it works well to combine Christian faith and Metal and what Christian faith is really all about.
This is a perfect give-away-album to friends that you want to introduce to both Christian faith and quality Christian Metal. Even though you might have heard the tunes before I am sure you will be both blessed and inspired by this album. Since I want this album to reach out to as many as possible I sell it for a
special price
for
($13/€11)
Also, if you want to buy more copies to give away to friends, outreaches etc you can buy it for just $7/€6 each (!) if you buy at least 5 copies.
TRACK LIST:
Narnia - People of the Bloodred Cross
Narnia – Living Water
Narnia – Long Live The King
Audiovision – The Way
Audiovision – We Will go
Divinefire – Divinefire
Divinefire – Live My Life For You
Golden Resurrection – Proud To Wear The Holy Cross
Modest Attraction – Down On My Knees
Golden Resurrection – The Final Day
Golden Resurrection – God's Mercy
Divinefire – Never Surrender
Golden Resurrection – Flaming Youth
Golden Resurrection - Golden Resurrection
Divinefire – Open Your Eyes
Divinefire – Bright Morning Star
Divinefire – The Way To Eternity
Metal For Jesus - promo
---

GOLDEN RESURRECTION - One Voice For The Kingdom
This album is heavier than their previous and contains plenty of nice guitar solos in the veins of their first album. Definately a musch have for all that love Melodic Metal! ($18/€15)
http://www.youtube.com/watch?v=0tuo5vr1B8g
---

MESSENGER - Heart and Mind
Messenger is a brand new cool melodic metal band with plenty of potential! This 6-track EP is filled with great hooks and evangelical lyricsand is an album that makes you glad and inspired! Besides their own tunes the band has also done a phenomenal cover of Simon Ådahl's track "Bed för Sverige" (Pray for Sweden). The band is filled with potential and I can really recommend this album for all that are into melodic metal and wants to check out a new good band.. ($8/€7)

eternal life
---

AUDIOVISION - Focus
Very good album with classic metal influenced by both 70s and 80s Metal. The features members from both Narnia, Modest Attraction amd Veni Domine. CD is filled with nice catchy melodies and guitar solos. Stongly recommended! ($10/€9)

we will go

the way
(Stryper cover!)
---
---

CHAINED - Grateful Sinner
Chained is a band recommended for all that enjoy groovy thrash in the veins of Pantera. ($7/€6)
Chained - live
---

DIVINEFIRE - Eye of the Storm
Divinefire's comeback album! This time both German Pascual and Christian Liljegren are singin. As previous albums this one is a nice mix of melodic and brutal. ($7/€6)

masters & slaves
---

DIVINEFIRE - Farewell
Yet another great album with this amazing band and their cool mix of melodic and brutal! ($16/€13)

grow and follow
---

DIVINEFIRE - Hero&nbsp&nbsp&nbsp&nbsp&nbsp&nbsp&nbsp&nbsp
An excellent album with fast, very melodic and heavy symfonic metal. A fantastic album and one I fully can recommend. A classic! ($16/€13)



divinefire


leaving the shadows


---

DIVINEFIRE - Into A New Dimension
Divinefire's third album filled with their nice mix of melodic and brutal.($16/€13)



facingtheliar


---

DIVINEFIRE - Glory Thy Name
Excellent debut album! Fast, heavy and melodic metal with plenty of symphonic influence. This is a perfect album album for all that are looking for a Christian band in the league of Rhapsody and Masterplan. ($16/€13)



never surrender


---

GOLDEN RESURRECTION - Glory To My King
Fantastic melodic metal album! Vocalist is Christian Liljegren (Narnia, Divinefire, Audiovision) and guitar is the guitar shredder Tommy Johansson from ReinXeed. The album is a smorgasbord with catchy hooks and amazing guitar solos that makes you think of early Narnia, Stryper, Europe etc. This is without a doubt the best metal album 2010 and a must have for all that loves melodic metal! ($14/€11)

see my commands

the final day
---

GOLDEN RESURRECTION - Man With A Mission
Melodic metal band Golden Resurrection is back again with a new album loaded to the bone with catchy hooks and tasty guitar solos! This timethe sound is more symphonic and sounds like a combination of the band's first album & Flagship. Epic, melodic and symphonicalbum that solidifies the band as one of the leading bands in Melodic Metal. Best Swedish Metal album 2011! ($14/€11)

identity in Christ
---

FLAGSHIP - Maiden Voyage
Symphonic rock of highest calibre for fans of Kansas and Styx featuring members of Narnia and Modest Attraction. Kerry Livgrenalso participate on one track. ($19/€16)



---

HARMONY - Chapter II: Aftermath
Excellent Melodisc & Progressive Metal of highest calibre! CD is wellproduced and sound is heavier and more progressive than their debut.Album sounds kinda like a mix of Yngwie Malmsteen and Dream Theatre.($14/€11)

kingdom
---

HARMONY - End of My Road
Very rare EP in limited edition. It contains five tracks and two of them are exclusive for this EP! ($7/€6)

prevail
---

HARMONY - Dreaming Awake
Fantastic good Melodic Metal with tons of guitar solos and hooks! An excellent album and the best metal album of 2003! ($10/€9)



remember


eternity


---

HEARTCRY - Lightmaker
Classic 70s metal with melodies, heaviness and much attitude. ($16/€13)



burn out


end of times


---

HEARTCRY - Firehouse
70s metal with much hammond organ and some Jerusalem influences. ($14/€11)

long way to go
---

HERO - Immortal
Heavy and melodic metal with many nice hooks for fans av Him. ($14/€11)
---

LAUDAMUS - Laudamus
Great collection with rerecording of Unlimited Love as well as tunes from their previous EPs. Good melodic metal with a sound similar to Stryper (Against The Law era), Bloodgood, Leviticus etc. ($7/€6)



I'm on my way


---

LEVITICUS - Live at Bobfest 2003
Fantastic live CD with Leviticus! Brilliant sound quality showing Leviticus at their best. Contains classic from all their albums. The style is pure 80s Metal filled with nice hooks and guitar solos.Definately a must have for fans of Classic Melodic Metal overall and especially for fans of Leviticus! ($13/€11)



on the rock


all is calm


---

LEVITICUS - Best of
Great collection filled with hits from all their albums. ($13/€11)


---

NARNIA - Decade of Confession
(Dubbel-CD)
Double CD in exclusive digipack version with Narnia! Great collection filled with classics, a couple of new tracks, Japanese bonus tracks etc. It also contains a very cool booklet with 20 pages of exclusive pictures and the history of the band. Definately a must have for all Narnia fans!It also works perfect as introduction to this classic Melodic Metal band. ($25/€22)
---

NARNIA - Course of A Generation
This time German Pascual takes care of the vocals. Stylewise this is heavy melodic metal with nice guitar solos. Great album with a heavier more modern sound than previous albums. ($10/€9)

kings will come
---

NARNIA - Enter The Gate
This albums got the rate 9 of 10 German Metal Magazine Rock Hard! The catchy melodies from Narnia's albums is now back again and the sound is heavier than ever. Production is topnotch. This digipack version also contains bonus track Hymn To The North. ($14/€11)



peopleofthebloodredcross


---

NARNIA - Awakening
Narnia's first album! Melodic Metal with tons of guitar solos in the calibre of Yngwie Malmsteen. ($14/€11)



break the chains


heavenly love


---

NARNIA - Desert Land
Good quality melodic metal. ($14/€11)



misty morning


---

REINXEED - 1912
ReinXeed gives us an album filled with majestic and symphonic power metal with catchy hooks, mighty choirs and tasty guitar solos. Catchy, Melodic and Symphonic Power Metal of highest calibre. ($14/€11)

the final hour
---

REINXEED - Higher
ReinXeed second album filled with symphonic and melodic power metal with many great guitar solos. ($7/€6)
---

REINXEED - Majestic
Catchy, Melodic and Symphonic Power Metal of highest calibre. Their best album and definately a must have for all into Power Metal! ($14/€11)

majestic
---

REINXEED - The Light
ReinXeed hails from Norrland, the northern region of Sweden. They deliver their own kind of Power Metal with amazing vocals and wonderful guitar solos. Check them out if your into Power Metal. ($10/€8)

legacy
One of their best albums. It is influenced by their early classic albums Material Sanctuary and Fall Babylon Fall ($14/€11).

doom of man
-->
---
ORDER AND POSTAGE
Postage is not included in the prices below.
Postage for 1-2 cds = $8/€6 (Worldwide)
Postage for 3-4 cds = $12/€10 (Worldwide)
When you have found something you want to
order
just
use the order form
or
mail your order to order@metalcommunity.se
---
© Metal Community 1999-2019&nbsp